When I first got into K-pop about a year and a half ago (wow, it seems so long ago), the only Vixx song I really listened to was Chained Up. I really liked Chained Up and frankly now can't remember why I didn't get more into Vixx at the time. I think during the Kratos era, I heard The Closer and saw those hot concept photos with the lace blindfolds but I didn't love The Closer (at the time) as much as Chained Up, so I still didn't get into them. Honestly, deciding to stan a group is something for me where the stars just have to align so I just fall into a black hole of obsession.
This comeback did that for me. Several YouTubers I like reacted to Shangri La, and I watched some of their videos without even having heard the song yet but immediately decided I should check out the music video. I loved the video from the start, and my love for the song snuck up on me. The video is reminiscent of Taemin's Sayonara Hitori, and the concept is just so good for Vixx, and the use of the fans in the dance is awesome. The back of my mind told me that I would just enjoy the cool video and wait for a better time in life to fully discover a new group (to which life said, "ha!"). However, I had heard a lot about how good the whole album was so I thought, "What the heck, I'll just listen to the album" (not at all expecting to memorize all their names in one day and let Vixx consume my life). As soon as Into the Void started, I knew I was a goner. I still thought at this point that I wouldn't memorize all the names yet (the turning point where I irrevocably fall into a fandom's black hole). I had figured out who Ken, Ravi, and Leo were and was leaning towards Ken being my bias. I thought Hyuk and Hongbin looked too similar for me to keep them straight, and N was creeping into my awareness. All of a sudden, I just kept listening to their album over and over again and looking up color coded lyric videos to figure out who I was who, and now I'm head over heels for this group.
My official bias is now Leo, but Ken is the bias wrecker. For my first blog post in ages, I just wanted to talk a bit about why this album is so great. I don't write album reviews often, and there's tons of albums I love that I wish I had reviewed, but sometimes, it's just about the stars aligning. Without further ado,
Favorite song from the album:
Into the Void
This just barely beats out Shangri La (with To Us and Black Out following closely behind - so the whole album...). What I personally think Vixx does best (although they have a wide range in their musical genres and concepts) are dark concepts and songs that are melodically beautiful, sweepingly epic, and give you chills at the choruses. By this I mean the songs that sound like they belong in a movie soundtrack. Even if they don't incorporate classical music - strings and pianos and such, they sound like they do. Other Vixx songs I would describe this way are Fantasy, Eternity, and absolutely the best song ever, Beautiful Liar. This is why Into the Void grabs me so much. It's so dark and smooth, but then the chorus picks up and carries me away.
Thoughts on the music video:
Other artists wish they were Vixx. This is the best piece of artwork I've seen since Sayonara Hitori (putting Blood, Sweat, and Tears in a different category of artwork). Leo looks fierce. The fan dance moves and their use in transitions between members are epic. Ken just sits there and slays. N waves the fan in such perfect time with the music that it belongs in one of those Buzzfeed posts of satisfying gifs for OCD people. Water dancing is always a good idea!! Forget Kylie Jenner's lip routine or whatever, can I hear how Ken has such nice lips? Ravi looks like a character out of a sageuk drama, and he also looks fierce. Hyuk is underrated but slays in this video and song. This video is simply a masterpiece.
Songs that almost made favorite:
I think this album is a single sitting kind of album, so I really want to talk about every song, but I don't love 1, 2, 3, 4, 5 enough to have much to say about it besides that it's very pretty. Shangri La is maybe my second favorite song. The use of the traditional sounds and instruments in a very Vixx style song (I never know how to describe genres - they just have a sound) fits so well, not to even mention how well the visual concept fits them too. This song also illustrates perfectly another favorite musical skill of Vixx's: they have so much detail in their songs. There's so many different parts, harmonies, improvisations, and riffs all happening together and at different times that it makes the song very interesting. Next, To Us is pretty much like 1, 2, 3, 4, 5 but it resonates with me more. Hongbin and Hyuk sound so good starting the song off, and when N comes in with his smooth as honey voice, I just die, and then the chorus hits and I feel my soul lift out of my body for heaven. Then, Ravi and Hongbin's alternating singing part just kills me. (Apparently I die and am brought back many times while listening to this album...) When rappers sing, I swear it always reinforces why the rapper is almost always my bias. Honestly, he's almost my bias in Vixx, too. Ravi's voice reminds me of T.O.P.'s when he raps and sings, which is a great thing because I love T.O.P, and at the same time Ravi is still very unique. The harmonies and the way the song flows and moves just make it so ethereally beautiful and calming. Lastly, everyone online seemed to be freaking out about Black Out, but I just wasn't on board right away. It's the kind of song I'm likely to love, because of its funky vibe, and I do love it, but because of Shangri La I was in the mood for the dark, melodic type of song, like Into the Void, so Black Out was lower down for me ...until I saw the comeback stage. Whoo boy. My favorite part of the song was already Ravi's rap, and live he slayed me. Also, the accompanying dance is great. The leg move is awesome, but I also really like how parts of the dance are incredibly fluid and graceful rather than overtly sensual, so they add an unexpected element to the song. Also, of all the songs on this album, this is the one that will be stuck in your head on end.
Recommended further listening: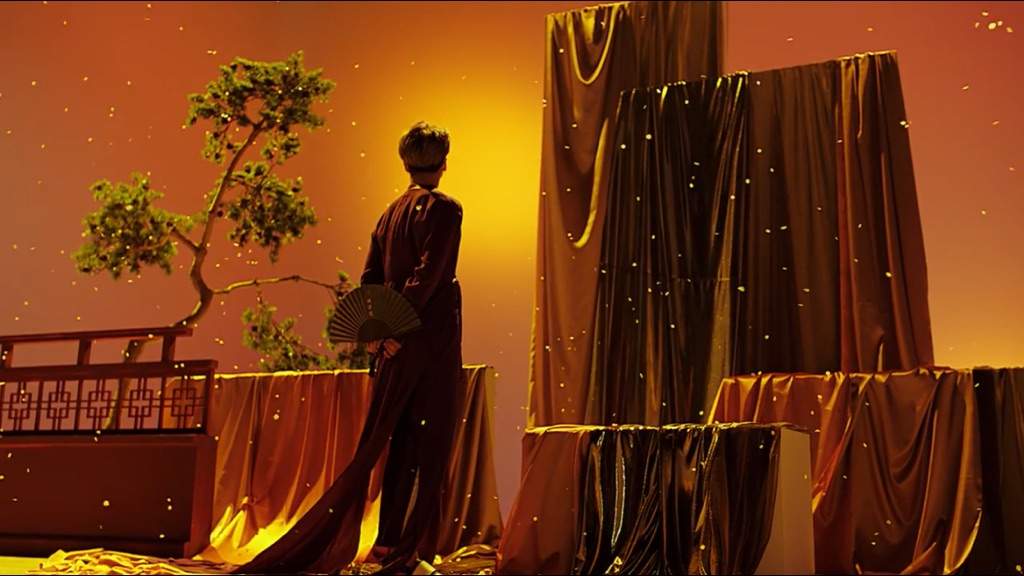 By Vixx:
Similar to Shangri La and Into the Void:
Eternity
Fantasy
Beautiful Liar
Desperate
Similar to Black Out:
Chained Up
Milky Way
The Closer
Dynamite
By other artists; similar to Shangri La:
Lullaby by Dreamcatcher
Sayonara Hitori by Taemin
The Eye by Infinite
Hate by 4Minute